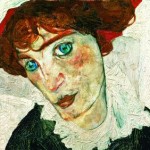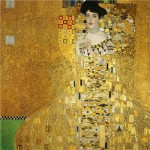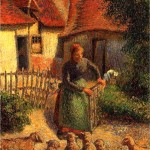 Almost 70 years have passed since Hitler and the Nazis looted and confiscated art from museums and Jewish collectors in German-occupied countries.
The war is over but the bizarre and tragic story continues as the heirs of the original owners attempt to reclaim their artwork from world famous museums and private collectors.
Adamant and inflexible, these museums and collectors believe they acquired the works legitimately. So we have a dilemma…a moral and legal dilemma.
Jewish families and museums were forced to "sell" their masterpieces at rock bottom prices to Nazi officials and Nazi art dealers, many times in exchange for their lives. Often the art was brazenly stolen from the owners.
Decades later and passing through many hands, these same masterpieces turn up for sale. Museums or collectors purchase them either naively or purposely ignore their history (provenance).
1939  Nazi art dealers remove "Wally" from Jewish family of Lea Bondi Jaray under duress.
1940  "Wally" sold to Leopold Museum, Vienna, Austria.
2010  After years of litigation, Leopold Museum pays Bondi $19 million to surrender all claims to painting.
2014  "Wally" hangs legally in Leopold Museum.
_______________
1939  Painting "appropriated" by Nazis from The Bloch-Bauer family and placed in museums in Austria.
1997-2010  Court battle between state of Austria and heirs of Bloch-Bauer. Bloch-Bauer family determined rightful owners and "Adele" returned to family.
2012  Portrait of Adele Bloch-Bauer sold by heirs to Ronald Lauder for $135 million.
2014 Painting hanging in Lauder's Neue Gallery, New York.
_______________
1940  Painting seized by Nazis from Meyer family in Paris.
1933-1956  Painting sold and resold to different collectors.
1956  "Shepherdess" bought by oilman Aaron Weitzenhoffer and wife, Clara.
2000  Bequeathed to Fred Jones Jr. Museum of Art, University of Oklahoma, at death of Clara.
2013  Heirs of Meyer family sue University of Oklahoma for return of "Shepherdess."
2014 Litigation expected to continue for years.
Watch this astonishing video of Nazi art plundering! Click here if unable to view the video.