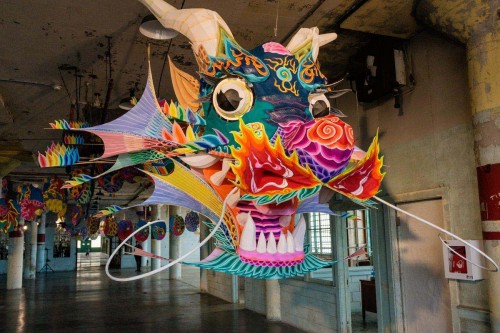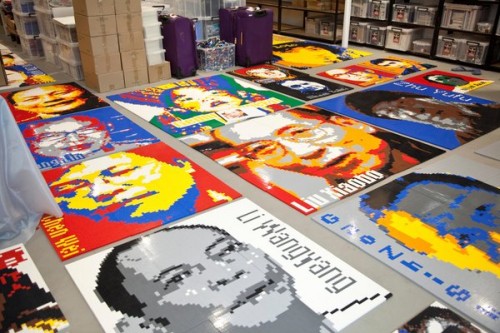 Ai Weiwei (pronounced eye way-way) is China's best-known artist. He protests the abuses of the Chinese government.
To punish him the Chinese condemned Ai's art, burned his studio, and held him in a secret prison for 81 days. Beijing officials don't like him a bit and confiscated his passport.
Ai Weiwei can't leave China, but his art works can. Take the boat out of San Francisco and dock at Alcatraz. You'll be captivated by Ai's seven-part art installation in America's most notorious former prison.
Relying on photographs and computer models the artist/provocateur designed 176 huge portraits of political prisoners made from 1.2 MILLION legos…yes, legos. A giant Chinese dragon kite sculpture, and other works fill Alcatraz's spaces…its austere hospital, primitive psych ward, and forbidding cell block.
The show is colorful, powerful and unforgettable.
Ai Weiwei: "The purpose of art is the fight for freedom."
"@Large: Ai Weiwei on Alcatraz" until April 26, 2015.
See for yourself…Art in Alcatraz!   Click here if you are unable to view the video.